A good web strategy does not include writing pages of content, adding plugins or creating links. These only create clutter or a new layer between you and your potential customer
A good web strategy does not include writing pages of content, adding plugins or creating links. These only create clutter or a new layer between you and your potential customer
A good website SEO strategy can be broken into five basic elements.
The SEO Circle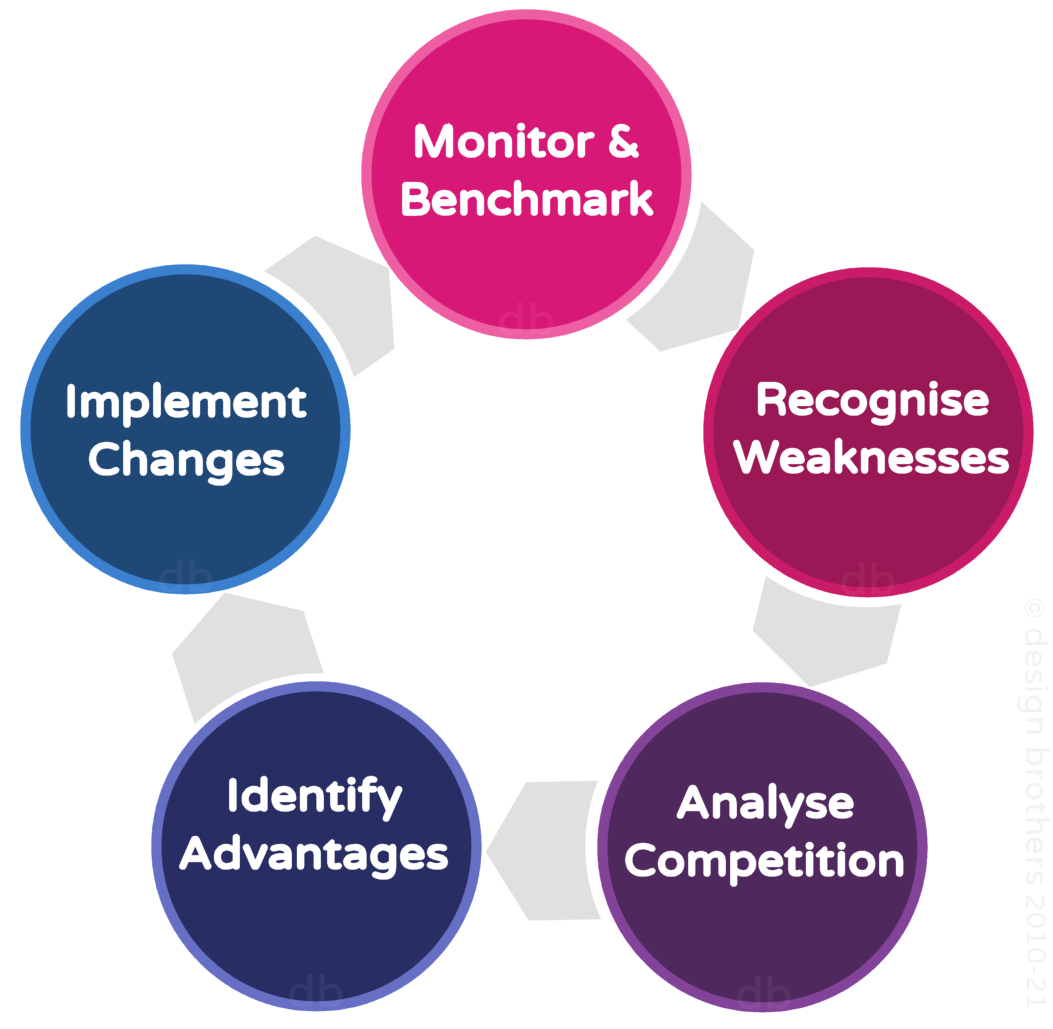 Monitor & Benchmark
Make a note of how many visitors you receive weekly or monthly and how many calls or email you receive.
If you are a plumber in Croydon, where do you appear in search engines for 'Plumber Croydon'? Make a note of your position, the page number and location on the page.
Recognise Weaknesses
The majority of websites have missing elements, others can have over 100. View the HTML code of your website. Does your website have all of the necessary tags? These include <title>, <h1>, <h2>, Title tags, Alt tags.
What is your websites load speed? If you are a plumber in London how many times does the word 'Plumber' and 'London' appear on your home page?
The check list is long and self help websites will usually give you around half of these items. The majority will require you to have a basic or advanced level HTML or PHP editing experience (tip: do not fake this stage by using Plugins). 
Analyse Competition
Repeat the same exercises for your competitor's website.
Identify Advantages
Compare your findings. Make a note of all of the differences and elements you found on your competitor's website. Every extra HTML tag can double a website's score or position.
Implement Changes
If you cannot make these changes yourself, speak to your website designer or developer.
After making these changes repeat step one a week or two later. On average, you will normally see an improvement in your website's position after this length of time. Timings will vary from website to website depending on each sites score.
To find out more about SEO and some of the main elements - please follow the links below.