Online Marketing is a significant tool for a productive business; it can sell your products and services over the web, opening many new doors to potential clients and sales leads
Online Marketing is a significant tool for a productive business; it can sell your products and services over the web, opening many new doors to potential clients and sales leads
Below we present evidence to support why Search Engine Optimisation should be your preferred choice compared to other forms of advertising.
1. Cost
In all instances our optimisation service has proven itself to be better value than paid advertising in Yellow Pages or Yell, newspaper or magazines, Ad Words, and Pay Per Click. In some instances our clients have stopped using any other forms of advertising as we deliver sure-fire results.
A number of our clients have purchased entry-level packages and have then increased their spend once they realise the effectiveness of their investment.
2. Time
Businesses spend many hours trying to conjure up new trade, having internal meetings with sales staff and bringing in design or advertising consultants. If it's success on the web you need then an appealing website is good but generating an audience is one of the most important factors of all.  There is no point having a good looking site if no one sees it.
Our SEO service finds you that audience, you can then judge the effectiveness of your website by the contacts you get from the increased traffic. We save you time - and we all know that time is money.
3. Performance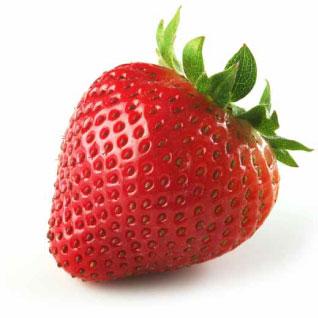 Featuring in print or on radio/TV gets you an audience but the response to this by the consumer is getting less and less as people go to the web to look up what they need for themselves.
With so many people using computers and phones to search the internet, it is more important than ever to feature on the web. Search engines are used to find what buyers and businesses want and with secure and instant payment in place, trust in the web has increased two-fold year on year.
Optimisation of your website can produce a better performance than other sales media, because when people go online to find you, they are genuinely looking for your product or services as they type in the search criteria.
4. Sustainability
With Search Engine Optimisation you can set your budget and we will tell you the expected levels of success and sustainability for your investment. With paper and media ads you are dependent on people listening/watching/reading your ad and taking positive action.
Using Ad Word campaigns and Pay Per Click you survive at the mercy of your competitors, they can pay more to eclipse your efforts.
A search engine optimisation service allows you to rise through the search ranks naturally and it then gives you the ability to stay in that market position based on the quality of the work supporting you. Our clients experience guaranteed month-on-month improvements.
5. Return on Investment (ROI)
Radio, TV and newspaper advertising is expensive, you have to invest a lot of cash into advertising to achieve very little. With Search Engine Optimisation, the more you pay the quicker you rise up the ranks and the greater the web traffic - giving you a healthy return on your investment.
With Pay Per Click and Ad Words you get false or fake click-through traffic: more than 20% of this comes from competing firms clicking through to your website finding ways to cost you cash in advertising, or marketing researchers wishing to view your site to see if they can poach you to pay for their services.
The view of the consumer of clicking on "Sponsored Links" or "Ads" is that most people steer away from them. More than 80% of online traffic is generated by natural SEO site links. Online users' preferences are placed on freely generated results as most search engine ethics are about natural listing and occurrence.
With Pay Per Click you spend for each visitor delivered to your site. regardless of whether they end up spending money with you. Search Engine Optimisation ensures that your site will appear high in the free search results and you do not pay for an increase in clicks. Effectively once your SEO is constructed and you are receiving that guaranteed return on your investment, every single click or visitor to your website after this point is free.